Like what you read?
Apply it in practice with Sender.net - the most cost-effective email marketing solution in the market.
Try Sender for free
US retail ecommerce sales are poised to touch $1.1 trillion in 2023.
But rising competition can make it challenging for ecommerce businesses to benefit from this incredible forecast.
Moreover, depending on your ecommerce niche, acquiring a new customer can cost you anywhere from five to seven times more than retaining an existing one.
Great customer retention software can help your ecommerce business retain more customers better and cost-effectively.
However, given the array of options online, choosing the right customer retention software can be quite overwhelming. This is why we prepared this guide to help you choose the right tool that'll help your ecommerce business grow and stay competitive.
Why is Customer Retention Important?
Well-thought-out customer retention tactics must be a valuable cornerstone of any marketing strategy, no matter the product or service or the niche you are operating from.
Here are some of the advantages of improving your customer retention:
Reduces customer acquisition costs;
Optimizes marketing & advertising spends;
Boosts future sale probability as you're selling to customers who've already spent money on your product;
Increases Customer Life Time Value (LTV) through repeat and future purchases;
Helps you leverage brand loyalty to create raving fans and not just customers;
Maintains your competitive edge over competitors;
Improves ROI & profitability.
Next, let's take a quick look at some of the more competitive customer retention software platforms that could help you achieve these above goals and more.
Also read: What is Customer Loyalty? Definition, Programs & Tips
The Top 6 Customer Retention Software Platforms On the List
Here are six customer retention platforms we recommend you check out.
Platform Name
Brief Description
Pricing
Sender
Best Customer Retention Software with Automation
Free forever plan includes 2,500 subscribers & 15,000 emails/ mo + Unlimited popups, forms & email automation;
Paid plans start from $8.33/mo for 2,500 contacts.
HubSpot
Best Customer Retention CRM System
Free plan allows 1 active automation, up to 5 active email lists & max of 2,000 emails/ mo;
Paid plans start at $45/mo for 1,000 contacts, 25 active email lists and max of 5,000 emails/ mo. No HubSpot branding.
Userpilot
Best Customer Retention Management Software for SaaS
14-day FREE trial;
Paid plan starts at $249/ mo (paid annually) and includes 1 application and 2,500 monthly active users.
Openloyalty
Best Customer Loyalty Program Software
Custom pricing
Xtime
Best Client Retention Solution for Automotive Business
Custom pricing
Verloop
Best Platform to Retain Real Estate Customers
Custom pricing
Without further ado, let's compare all of these customer retention software options in detail.
Customer Retention Software Alternatives You Must Check Out
Customer attrition and churn aren't just limited to popular online niches such as SaaS. As a matter of act, whether you run an automotive sales business or one that sells D2C products, paying careful attention to managing existing customers better can benefit your profitability hugely.
And here are some of the best customer retention tools to help you do that easily.
1. Sender — Best Customer Retention Software with Automation
Designed with the needs of ecommerce businesses' dynamic customer retention challenges in mind, Sender is a high-performance marketing automation tool that has various features crucial for ecommerce growth.
Pre-designed Email Templates Library 
Custom Automation Workflows
Email & SMS Omnichannel Capabilities

Design professional newsletters with Sender's easy-to-use email editor using simple drag-and-drop actions. Use Sender's library of instant, responsive, editable email newsletter templates that make this even easier.
Set up your highest-level customer retention strategies that include everything from welcome series emails to lead nurturing sequences quickly using the built-in automation builder.
Use the one-click product import feature to pull all of your product's most important details, including its title, description, image, pricing, etc., and write your promotional emails faster.
You can also use the feedback block inside your emails to run NPS (Net Promoter Score) customer satisfaction surveys that tell you what your readers and customer really want.
Sender's Key Features
Drag-and-drop email builder;
Responsive, premade email templates;
Signup forms & popups;
Email & SMS automation builder;
Pre-configured automation workflows;
High-deliverability (inboxing) infrastructure and strict anti-spam policies;
24/7 chat support.
Sender Pros & Cons
| | |
| --- | --- |
| Pros | Cons |
| Step-by-step wizard-led setup | No landing pages and push notifications (in progress) |
| Easy-to-understand reporting | Sender branding is included in the free plan |
| Most affordable paid plans, apart from a must-try, free plan | |
Sender Plans & Pricing
| | | |
| --- | --- | --- |
| Free Forever plan | Standard plan (from $8/mo) | Pro plan (from $29) |
| 2,500 contacts | 2,500 contacts | 2,500 contacts |
| 15,000 emails/mo | 30,000 emails/mo | 60,000 emails/mo |
| Unlimited popups & forms | Unlimited popups & forms | Unlimited popups & forms |
| Unlimited email automation | Unlimited email automation | Unlimited email & SMS automation |
| | SMS marketing | Animated countdown timers |
| | No 'Sender' branding | Survey & feedback blocks, and more! |
If your ecommerce store is looking for an easy-to-setup and manage marketing automation platform that supports reliable email and high-converting SMS marketing campaigns, Sender is definitely something you should be looking at. Given the generous free plan, you've got nothing to lose.
---
2. HubSpot — Best Customer Retention CRM System
More than just another customer retention software, Hubspot is a complete online ecosystem that helps businesses handle their sales, operations, service fulfillment, and marketing requirements effectively and efficiently.
Intuitive Website & Landing Page CMS
LIVE Chatbot Builder
Email & Text Message Marketing Automation

Featuring easy-to-use tools to help build high-converting standalone, popup, embedded, and collected forms, HubSpot helps you collect quality leads with ease, before passing them over to the built-in CRM for contact management and nurturing.
Design and deliver highly personalized emails through laser-targeted campaigns to user segments across your CRM database, boosting revenue and profitability.
Use workflow automation to set up webhooks, attract leads, and nurture them through personalized buying journeys powered by precise and targeted CRM customer data.
Use the chatbot builder to design automated chat conversations that help build and grow relationships at scale without hiring extra customer service representatives.
HubSpot's Key Features
Drag-and-drop email builder;
No-code popup and embedded signup form builder;
Powerful personalization and segmentation features;
Integrated CRM with advanced Contacts management features;
Intuitive website and landing page builder;
Email automation workflows;
Interactive LIVE Chatbot builder;
Visual automation builder;
Automated internal notifications & task reminders.
HubSpot Pros & Cons
| | |
| --- | --- |
| Pros | Cons |
| Proven and established platform with all-around capabilities to span diverse business needs | Expensive — HubSpot may not be price-friendly for most small businesses |
| Powerful, extensive automation workflows for everything from forms and emails to SMS and chats | So feature-rich, it can be overwhelming when you are getting started |
| Great UI and UX | Customization can be expensive and often comes from third-party experts |
HubSpot Plans & Pricing
HubSpot offers different modules, including the Sales, Marketing, Service, and CMS hubs.
Below pricing refers to their Marketing hub module only.
| | | |
| --- | --- | --- |
| Free plan | Starter plan (starts at $45) | Pro plan (starts at $800) |
| 1 active automation | 1,000 contacts | 2,000 contacts |
| 5 active email lists | 25 active email lists | 100 active email lists |
| Max 2,000 emails per month | Email send limit: 5 times per list | Onboarding fee of $3000 is a must |
| Hubspot branding | No HubSpot branding | Email send limit: 10 times per list |
| Other marketing features with specific limitations | | No HubSpot branding |
| | | Social media management |
---
3. Userpilot — Best Customer Retention Management Software for SaaS
Userpilot helps SaaS (Software-as-a-Service) businesses build custom, personalized, high-converting experiences for users, improving user adoption, boosting engagement, enhancing retention, and increasing revenue.
Event Tracking and Feature Tagging
Net Promoter Score (NPS) Builder
A/B Testing

Most SaaS businesses have their biggest sticking points surrounding user onboarding and managing churn. Userpilot helps businesses create user-friendly experiences for their SaaS product in the form of interactive walkthroughs, onboarding checklists, native tooltips, automated product tours, and more.
Collect, measure, and analyze customer feedback using targeted, inside-your-app micro surveys to gain valuable insights at scale to then further optimize the product experience.
Measure your Net Promoter Score (NPS) through real-time qualitative feedback to understand where your product stands with respect to CSAT (Customer Satisfaction).
UserPilot also features powerful product analytics and goal-tracking capabilities that allow businesses to define their growth goals, analyze their performance towards those goals, and optimize their experiences for specific segments accordingly.
Userpilot's Key Features
In-app guidance in the form of Interactive walkthroughs, Onboarding checklists, Native tooltips, Automated product tours, and Resource centers;
Custom event tracking and feature tagging;
Smart user segmentation based on behavior and characteristics;
Custom flows using modals, tooltips, slideouts, banners, and more;
Personalized onboarding experiences based on user persona & in-app behavior;
Contextual hints and tips;
Onboarding checklists;
Nudge campaigns based on user persona or behavior;
A/B testing for growth experiments.
Userpilot Pros & Cons
| | |
| --- | --- |
| Pros | Cons |
| Truly no-code solution requiring just a single line of javascript and a simple yet powerful Chrome extension | Limited integration options |
| Extremely user-friendly for even first-time users | Expensive compared to other alternatives in the market |
| High-quality customer support | No free plan, only a 14-day trial |
Userpilot Plans & Pricing
Userpilot offers a 14-day free trial to help you experience its offering.
Paid plans are as follows:
| | | |
| --- | --- | --- |
| Traction plan ($249/mo) | Growth plan (custom pricing) | Enterprise plan (custom pricing) |
| 1 application & 5 members | Everything from Traction plan | Everything from Growth plan |
| 2,500 monthly active users | 20 team members | Unlimited team members |
| Product analytics | Advanced event-based content triggering | Multiple applications |
| Reporting, targeting & customization | Content localization | Custom roles & permissions, premium integrations & priority support |
| 15 feature tags | Content throttling | SAML SSO & Activity logs |
| User feedback & engagement | Webhooks | Dedicated Enterprise infrastructure |
---
4. Open Loyalty — Best Customer Loyalty Program Software
Perfectly suited for niches such as retail, finance, D2C, and more, Open Loyalty is a platform that allows brands to create personalized loyalty and gamification programs to help you leverage existing relationships at scale. 
Headless, High-flexibility Architecture;
50+ Pre-built Loyalty Mechanics, including Points, Tiers, Coupons, & More
Mobile Loyalty Apps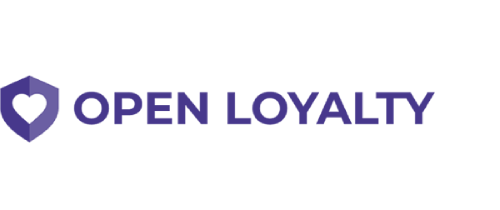 Open Loyalty is a headless, API-only SaaS offering that's ideal for businesses looking to introduce loyalty programs that leverage automation by tying down existing business systems.
Create points-based loyal programs that reward customers based on behavior, referrals, or events while limiting how many points can be earned per campaign. Everything from referring friends and family to subscribing to your newsletters can add to the subscriber's tally automatically.
Create and manage unlimited tiers while assigning specific benefits such as permanent special discounts and perks such as point multipliers. Moreover, let members collect and manage their points and savings inside dedicated digital wallets with custom expiration rules.
Open Loyalty's Key Features
Loyalty and gamification capabilities;
Customer segmentation based on powerful custom attributes;
Reward mechanisms — Points, Tier, Rewards, Referrals, Loyalty cards, Coupons, and more;
Multi-level loyalty schemes for different countries with custom currencies, time zones, and more;
Reward management system – Custom earning limits, expiration dates, and redemption rules;
Referral campaigns using Milestones and challenges;
Coalition loyalty programs with multiple brands;
White-label framework for mobile loyalty app (iOS & Android platforms).
Open Loyalty Pros & Cons
| | |
| --- | --- |
| Pros | Cons |
| Extremely flexible and customizable, open-source platform | Due to its open-source nature, customizing and maintaining may require extensive technical expertise |
| Headless architecture allows easy integration with existing business systems and services | Implementation and integration may need additional resources and time |
| Highly scalable | Not suitable for businesses looking for a turnkey solution |
Open Loyalty Plans & Pricing
Under their new pricing structure, Open Loyalty offers both their online SaaS and their on-premise solution through demo-led, consultative, custom-pricing quotes only.
---
5. Xtime — Best Client Retention Software for Automotive Business
Xtime is a customer service and retention platform that aims to help automotive establishments, such as dealerships, deal with and solve key problems such as low productivity, high staff turnover, missed client appointments, inefficient client service processes, and more.
Appointment Scheduling
Real-time Status Updates
Repairs Approval Over Text Messaging
Xtime Spectrum (or Xtime in short) comprises different modules — Schedule, Engage, Inspect, and Invite to help automotive dealerships serve better and make more money.
It provides a range of capabilities, including online scheduling, automated service reminders, real-time service status updates, service history, and more, to help dealerships streamline their operations better, keep costs down, increase revenue, and overall serve their customers better.
Optimize dealership workshop availability and utilization by scheduling new customer appointments precisely and providing existing customers with real-time status updates efficiently using text messages and automated emails.
Customers can also conveniently schedule appointments online, receive confirmation emails & SMS messages, and get timely reminders about upcoming appointments.
Xtime Key Features
Easy online appointment scheduling;
Shop management;
Photo and video capture;
Repair approvals over text messaging;
Service tracker;
Real-time status updates;
Online payment;
Customer self check-in;
Automatic tire and under-alignment diagnostics.
Xtime Pros & Cons
| | |
| --- | --- |
| Pros | Cons |
| Once set up, the platform is extremely user-friendly | Initial setup can be tedious and overwhelming |
| Boosts customer experience through automated, transparent, and prompt communication | May have trouble integrating with existing systems |
| Incredible customer support team | Initial setup can be tedious, if not overwhelming |
Xtime Plans & Pricing
Xtime's plans & pricing are not fixed and vary depending on a dealership's requirements, including their size, location, and specific technological needs.
Custom quotes are available through requests for a demo.
---
6. Verloop — Best Platform to Retain Real Estate Customers
Verloop is a chatbot and live chat platform that helps businesses automate customer communications and engagement at scale, including, but not limited to, lead generation, customer care, sales, and more.
ML Model Trained on 3M+ Queries
Support for 20+ Languages
100+ Ready Integrations

Verloop leverages advanced technologies such as AI (Artificial Intelligence) and NLP (Natural Language Processing) to understand and respond to customer conversations multilingually and efficiently.
Create a unified customer profile by stitching data from different sources to grow connected, high-quality relationships across platforms. Use canned responses to reply to the most commonly asked questions in just a few clicks.
You can also measure CSAT (Customer Satisfaction), monitor historical conversations, and track Key Performance Indicators (KPIs), all from a single view of the agent dashboard.
Truly omnichannel, Verloop allows your business to be available for your customers no matter where they are — your website, Facebook, Instagram, Whatsapp, or even in-app.
Verloop Key Features
Utilizes ML (Machine Learning) and NLP (Natural language processing ) technologies;
Omnichannel capabilities that span websites, Facebook, Instagram, Instagram, and even in-app;
Real-time monitoring;
Powerful reporting & analytics;
Canned responses for FAQs;
Quick notes for agents;
Custom goal setting and monitoring;
Support for 20+ languages, including Bahasa, English, Arabic, and more;
Role-based access control policies;
GDPR compliant.
Verloop Pros & Cons
| | |
| --- | --- |
| Pros | Cons |
| Automatically greet visitors and qualify them as leads without needing dedicated manpower | Limited analytics module |
| User-friendly for daily use | No mobile app hence limited on-the-go functionality |
| Enterprise-grade data security | Steep initial learning curve |
Verloop Plans & Pricing
Like some of the other customer retention software discussed so far, Verloop too invites interested businesses to request a custom pricing quote through the free demo route.
Free to Paid: The Best Customer Retention Platform for Your Business?
We reviewed and compared the following customer retention platforms with respect to their key features, pros, cons, and pricing:
Sender. The best marketing automation software with various crucial features;
Hubspot. A business operating system that includes marketing, sales, operations & CMS functions;
Userpilot. Best user onboard, activation, and retention platform for SaaS;
Open Loyalty. Best open-source customer loyalty and gamification platform;
Xtime. All-in-one sales, marketing, and operations tool for Automotive dealership businesses;
Verloop. AI & ML-based chatbot and messaging platform for conversational automation at scale.
Each of these customer retention software tools not only brings its own advantages and drawbacks to the table but as seen, some of these are more suited for certain businesses than others.
In our opinion, if you can elicit your precise business requirements and pick a few from the above list based on their capabilities, feature overlap, and compatibility, your customer retention strategy will definitely be a sharp one.
Here's to more delightful customer experiences delivered better!
Also read: