Turn strategy into action
Don't leave your perfect strategy untapped. Unlock its potential with Sender and see your sales explode.
Get Started For Free
Consistency and well-timed emails can take your email marketing to the next level.
Pre-planning your email sequence, email newsletters, sale trigger emails, and other powerful email campaigns within your marketing arsenal can ensure that your subscribers take the right actions.
This leads us to the crucial question: how to ensure this consistent and strategically organized email marketing strategy? The answer lies in the email marketing calendar.
An email marketing calendar will provide you with an overview of your email marketing plans, pre-plan email content calendar and remind you and your team of your email marketing strategy.
With all the email ideas lying there in front of you, you can dedicate yourself to personalizing the emails and getting them ready for your subscribers before the due date.
Without further ado, we present an email marketing calendar template and some useful tips for organizing and scheduling your emails.
Building Email Marketing Schedule Template
With the help of the following email template, you can craft an email marketing content calendar for planning and work in advance on your email campaigns. Simply download the excel sheet and get started.
Email Campaign Schedule Template Setup
First of all, you will need to fill in the information about your email marketing campaigns in your email plan:
Email date sent.
Email campaign name, for example, Weekly newsletter.
Team member, which responsible for that email campaign.
Status: scheduled, sent, draft.
Type of email: newsletter, promotional, partnership, feedback, announcement.
Subject lines of your primary email and follow-ups.
Subscribers group or segment to whom was emailed.
Email Campaigns Performance Tracking
After you are done and sent your email campaign, you have to fill in information about email campaign performance in your email calendar. Here are indicators that you should focus on:
Amount of emails sent with this email campaign (included follow-ups).
Email campaign deliverability rate.
Email campaign open rate (recommended to separate follow-up emails from primary email).
Unique clicks (%).
Unsubscribe the rate of your campaign.
Testing Results of A/B Campaign
Open rate results of your first email.
Unique clicks (%).
Open rate results of your follow-up email.
Unique clicks (%) of your follow-up email.
A/B testing insights and result description,
You can add the results of the 2nd, 3rd and more follow-ups you sent.
Email Marketing Content Calendar
An email marketing content calendar is essential for planning, scheduling, and organizing your content and delivery dates to keep your email marketing strategy on track.
Here's what a content calendar can help you achieve:
Plan the content you'll share through email ahead of time.
Track your sends and hit deadlines.
Give your entire team visibility into your email strategy and execution.
With an effective email marketing campaign calendar, you'll consistently deliver the correct message, to the target audience, at the right time. And a content calendar can help you achieve that.
Email Marketing Strategy Template
Here is one of the email campaign sequence examples, which you have to include in your email marketing content calendar:
Email (for event invitations) – 3 months before the event – Save the date email.
Email – 2 weeks before the event, sale, or other – Announce the sale or share event details.
Email – 1 week before the event, sale, or other – Follow up with a reminder or send a "last chance to register for the event" email.
Email – 1 day before the sale, or other – Send the last chance reminder
Email – At the time of the event, sale, or other – Remind that the event/sale is happening right now
Email – 1 day before the event or sale ends – Send the last chance reminder
Basing your email campaign planner on this template will ensure that you timely inform subscribers of any sale or event, remind them of it without being overwhelming, and evoke that sense of urgency that will trigger their shopping desires.
You can adjust the template to the type of email. However, this template can be your foundation for adding that consistency to your direct marketing.
Considering that the average worker spends 28% of the workday reading and answering emails, timing your brand emails and finding the balance in their frequency is the key to winning over new customers.
Example of Planed Newsletter Template
Newsletters are an essential component of email advertising. They provide ample advertising space and help maintain business and customer relationships.
Here's an example of a newsletter planner template you can use on your email campaigns: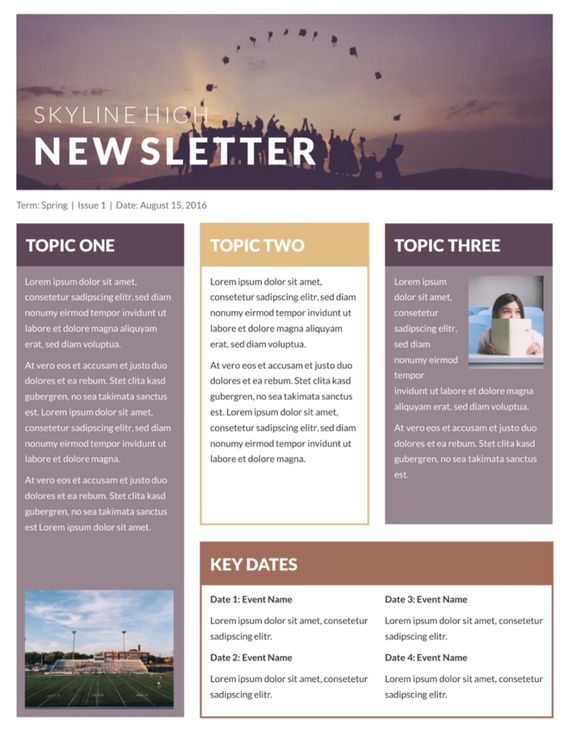 Email Marketing Schedule Tips
To maximize the potential of the email marketing calendar, you should know how to make the most of it. These tips give you guidance and crucial advice for organizing your email campaigns.
Do Research to Understand Subscribers' Preferences
Before you write down your email plans in the calendar, find your subscribers' preferences. If you haven't already sent out a survey on the desired email frequency, now is the time to do it. Here's a simple survey email from UpWork to give you a sense of how you can do it: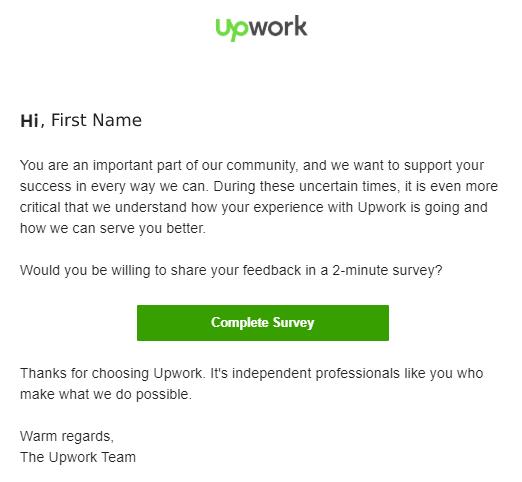 You are an important part of our community, and we want to support your success in every way possible.
Research is a given for effective email marketing campaigns. You want to plan your emails and create your calendar based on data, not assumptions.

Diana Adjadj, Digital marketer
Based on the result, you can plan your email without the worry that you'll bore your subscribers. Use behavioral segmentation to segment the email list based on their expressed frequency and enlist in your calendar when you need to send emails to which group.

For example, add in the calendar: send an educational email to group 1. Don't hesitate to write down all the details.
Know Your Email Marketing Goals & KPIs
Setting goals is the first step in turning the invisible into the visible.

Tony Robbins
What do you want to achieve with a specific email outreach?
Do you want to inform the subscribers of an event to boost their interest or build up the sale anticipation?
Knowing what you want to achieve will help you assess how to adapt the newsletter calendar template to that goal.
Different campaigns with different goals demand different email frequencies. If the goal is unknown, you won't be able to time your email sequence properly.
Use an Email Scheduling Tool
The beauty of an email marketing calendar is that you know in advance what type of content you need to send and at what time. Thus, you are opening the doors to embracing an email scheduling tool.
When you finalize an email, you can schedule it and unburden your mind. The calendar can help you keep track of all scheduled emails. Therefore, as soon as you apply email personalization, you can schedule it and move on.
With Sender's marketing platform, after you have done creating the email design, you just need to click on the "Schedule to send" button: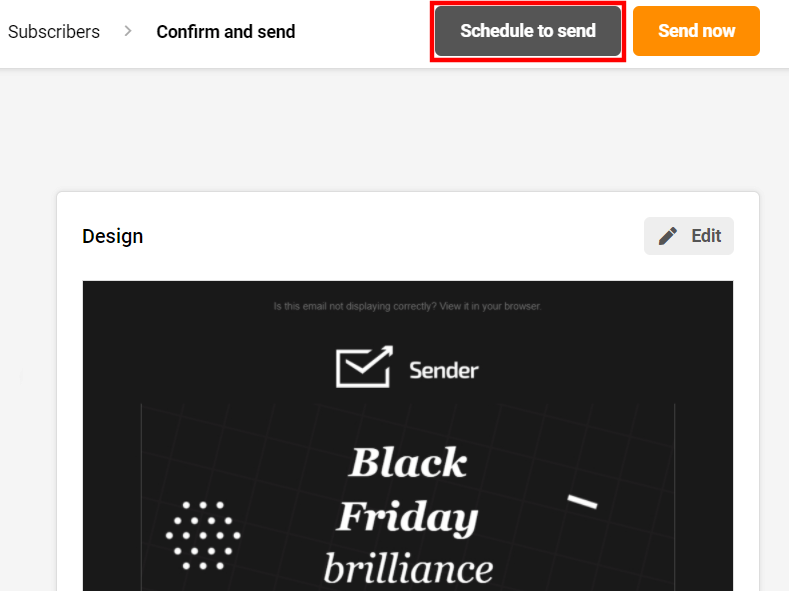 After clicking, you will see a calendar where you can select the date and timing to schedule your email campaign planner: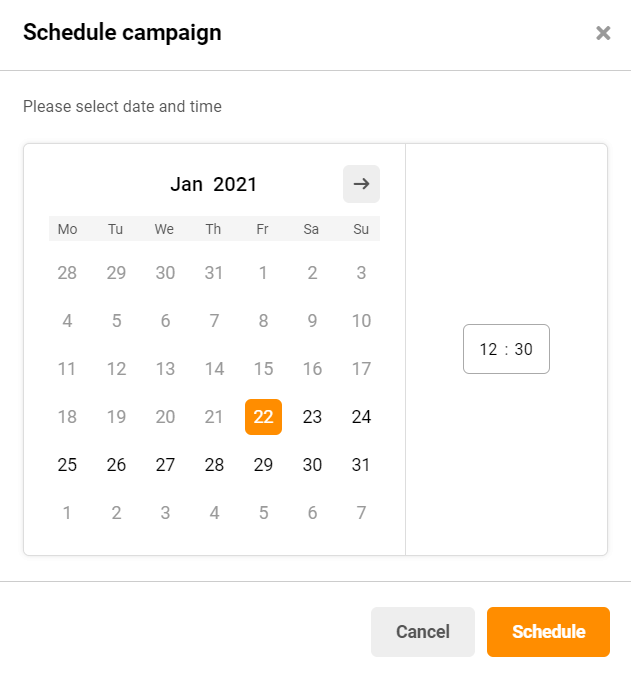 Email Content Calendar Template Setup
Content marketing efforts should always have a target. Do not start emailing randomly. You must have clear goals, and an email content calendar is a great place to clarify this.
Email Marketing Schedule Example
Start Early and Identify Seasonal Events – It's never too early to start planning. The sooner you put your email calendar in motion, the better. By adding seasonal events and already-known brand
events and sales (for example, the Black Friday sale), you can start sending announcement emails and reminders timely. For example: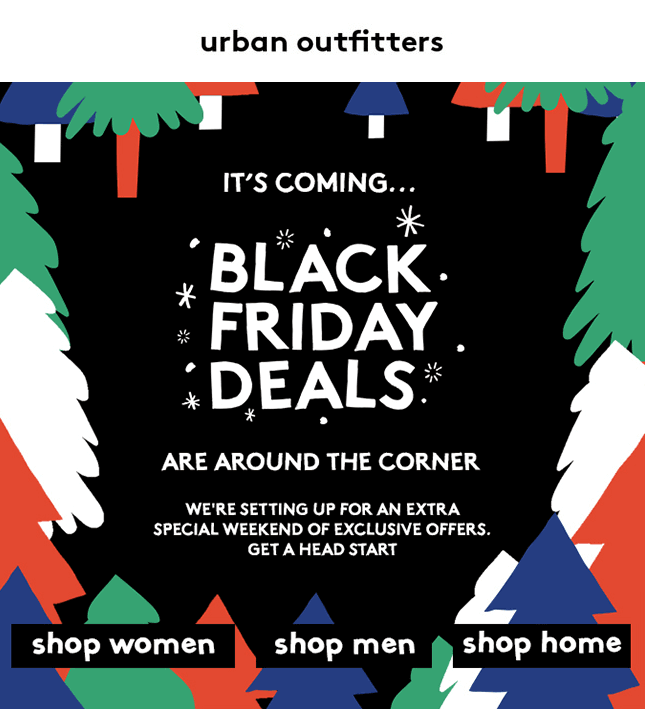 Schedule Informative Emails to Keep the Conversation Going – Aside from holiday emails, special events emails, and promotional emails, plan and schedule informative emails. You should keep the conversation alive, even with no precise reason.
The calendar will help you notice the gaps in your emailing schedule. Fill the void with informative, educational, or entertaining emails.
Here's how Framebridge, a company that sells art frames and other related accessories, does it: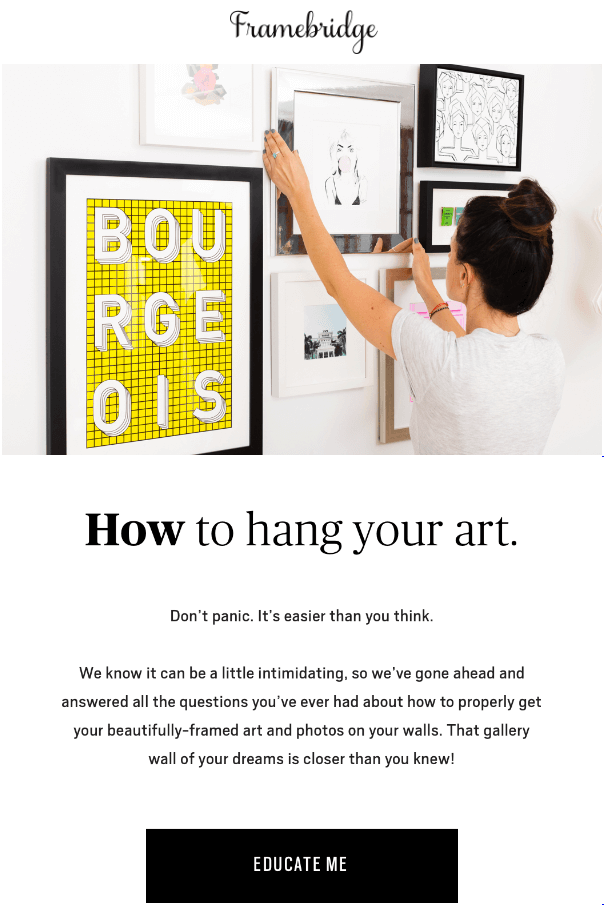 Sending informative, educational, how-to, or tutorial emails about your products can boost your customers' interest in your brand identity. You can also use your calendar to review upcoming sales and tie your informative emails to that event. For example, if you have a sale on hiking shoes coming up, you can send an email on the health benefits of hiking before the sale.
Upgrade Email Marketing Campaigns Calendar Promptly
With the help of an email marketing calendar, you can streamline and organize your email campaigns. Moreover, you'll be able to focus more on creating engaging content as you won't have to stress about planning. Make the most out of this email marketing calendar template, apply these tips, and put in motion let the new and improved marketing emails.
Also read: