Rocket-fuel your sales with SMS
Supercharge conversions with this marketing duo — the best combo you've ever seen. It's easy with Sender.
Boost Your Sales Now
Why bother with capturing user feedback using boring emails when you have the power of an instant survey SMS to do it for you?
Welcome to the era of conversational marketing.
Whether you are selling a product or service, we can all agree that customer feedback is crucial to business success. What your customer thinks about your business becomes a very important data point.
There is simply no better way than a survey SMS to gain insights into your customer's mind in a timely manner.
What is a Survey SMS?
A survey SMS is a simple text survey sent out to opted-in subscribers.
This is sent to collect customer feedback or opinion about a recent interaction they might have had with your brand or business.
Maybe they attended your online webinar or bought your product.A survey SMS can be sent to both customers and prospects with consent.
Why SMS?
A picture is worth a thousand words. We will let ours do the talking now! An SMS presents a low-cost yet highly effective way to reach out to people who care about your business.
While most people are likely to prefer emails to communicate with customers, there are times when surveys sent out as an SMS make more sense.
Maybe:
You want your customers to read your message instantly
You would like them to reply back (higher reply rate)
Your business needs a higher open rate, not just cozy space in their "Spam" folder
You want to add a personal touch to your communication for better conversations and conversions
You are looking for a low-cost and sustainable (yet compliant) way to reach out
Your customers HATE filling up long forms and questionnaires and you want them to like you
Want to collect feedback fast, and want to do it now? Reach out to your dear friend – the plain old SMS and send a survey via text now!
What Types of Feedback Can You Collect With a Survey SMS?
1. Product feedback
Asking your customers for feedback on their purchase experience is crucial.
Your business can easily use text message surveys to get timely feedback and improve your products and services to ensure that your offerings live up to their advertised features and quality.
If you are willing to dig deep, you can discover and brainstorm winning product features and ideas. Try an SMS-based survey today and surprise yourself.
2. Service Feedback
Nearly two-thirds (63%) of US consumers will sever a relationship with a business due to poor customer service.
A feedback SMS can definitely help correct things before they blow out of proportion. Putting together CSAT SMS surveys will go a long way in remedying any issues, proactively.
3. Event or Experience feedback
Maybe you would like to reach out to webinar attendees before an event to pre-frame them and improve attendance or after the session to get quality feedback.
This can help you optimize the quality of your webinar messaging and delivery.
4. Delivery feedback
Most businesses assume that their responsibility ends with the transaction.
Make no mistake. A great product with a poor delivery experience can still damage your business. You should take full accountability for what happens after the purchase.
Send an SMS survey to check that poor deliveries are not driving away customers.
5. Support Feedback
Did a customer interact with your team? Do you want to know if what you do to support them is enough? Would you like to identify the scope for improvement?
Sent a short survey SMS immediately after the interaction. Not only are you more or less guaranteed a response, but also a genuine one at that.
Using SMS automation, space out questions so that customers aren't overwhelmed.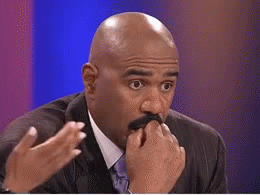 Finally, the 15 Survey SMS Examples We Promised You
After an Interview
Interviews are not just about finding the right candidate who fits in.
Your secondary responsibility is to also leave a memorable experience in the minds of all interviewees who spent their valuable time with your business.
Maybe they know someone whose profile fits right into the role of a Sales Director, a position that you were planning to start hiring for next week!
Examples:
Hi Jennifer, Thank you for your time spent interviewing with us. We'd love to hear about your interview experience: [URL]
Hello, How likely are you to refer a friend to apply for a job at our company? (Rating scale of 0 to 10, where 0 is "not likely" and 10 is "extremely likely.")
Survey SMSes for Post-Webinar feedback
2. After a Webinar
Webinars have moved on from being a novel technology to an online summit where participants are expecting more and more from you.
A successful webinar does not end without solid feedback from the audience.
Were their expectations being met? Is there scope for further improvement? Find all these out and more, by asking your audience what they thought of the webinar.
Hi, how likely are you to recommend our webinar to a friend? On a scale of 0 to 10, where 0 is "never" and 10 is "absolutely".
Hi, did our Webinar live up to its promise? We'd love to hear your feedback: [URL]
Hi, We would love to understand what you liked and didn't like about the Webinar. Please leave your feedback: [URL]
3. After an Event
Your job does not just end with conducting a hugely successful event. Reach out to the attendees to gauge their experience and satisfaction with how things went.
Examples:
Hi, we hope the event met your expectations. In fact, to make future events even better, we'd love to hear from you personally: [URL]
Hi, the duration of the event was just right. Reply with Yes or No.
Hi, did the event meet your expectations? Reply with Yes, No, or EE (Exceeded Expectations)!
4. Survey SMSes for Purchase Feedback
Right after the customer buys your product or service, send them an SMS survey to learn about their purchase experience.
If the experience was bad, you get to improvise and make it better for the next customer.
If good, the customer still feels cared for and starts looking up to you as a brand.
Examples:
On a scale of 1 to 10, how likely are you to purchase from us again? (1 – Least Likely, 10 – Always)
Hi Ray! Thanks for ordering from Bay Area Bookstore. Did you find the purchase process quick and easy? Reply with YES or NO.
Hi, On a scale of 1 to 5, how satisfied are you with your order?
(1 – Totally Dissatisfied, 5 – Totally Satisfied)
5. Survey SMS for After Delivery Feedback
As soon as your customer receives a shipment or delivery, send them an SMS survey to understand if their expectations regarding delivery were being met. Maybe you could throw in an option for faster shipping the next time around.
Examples:
Hi John, Your package was delivered today at 3:30 pm. Please rate us on a scale of 1 to 5. (1 – Do better next time, 10 – Loved it)
Hi, hope the delivery was smooth. Which options best describe us? Choose all that apply (Professional, Informal, Reliable, Unreliable, Low cost, Expensive)
6. Customer Satisfaction (CSAT) Survey
A customer satisfaction survey text message can help you understand where you are at right now. It can be used to model a CSAT or Net Promoter Score (NPS) scorecard.
Think of this as a customer happiness index.
The happier your customer, the better you can look forward to the future with increased confidence and focus.
Examples:
Hi Jennie, thank you for doing business with us. Can you take a minute to leave a review about your experience? Click here: [URL]
Hi Tim, we're reaching out to the top 3% of our clients (that's you :). Would you like to answer a few questions? Takes only 4 min – [URL]
7. Thank You Message for Survey Participation
Never take your customers and prospects for granted.
Always make it a point to send them an SMS post participation. You can even automate this.

A survey thank you message personally makes it a point to appreciate them for spending their valuable time providing important feedback!
Examples:
Thank you for your valuable feedback. We appreciate it! Here's a Special 10% OFF Coupon Code for your next purchase: CXTENOFF
Thanks for participating in the survey. Your feedback helps us improve our service, one small step at a time.
Also read: How To Ask For Customer Feedback
SMS Questionnaire
You can ask any new prospects what exactly they are looking for. Doing this through SMS is extremely fast, easy, and non-intrusive. It also guarantees higher open and reply rates.
Example:
Hi, What specific services are you interested in? Reply: Facebook Ads, Google ads, Social Media Marketing, SEO, All of these, or None.
Survey SMS Best Practices
Please follow the leading practices below to ensure that your survey SMS is on point and helps you with the primary goal – that of growing your relationship with customers.
When to Send? – Ideally, send it at the customer's "moment of delight".

For e.g., you know your customer received their purchase one day before the due date. Send them a message and ask them if they've started using your product yet!

Everyone loves a surprise! – If survey responses are important to you, incentivize them. An incentive makes leaving a review or answering a question worth it.

For e.g. an exclusive special discount coupon that can be redeemed against a future purchase.

Brand your Messages – Ensure that you are not sending out your messages from different numbers and shortcodes. Choose your shortcode meaningfully, once and for all.

Automate to Scale – Many SMS responses and actions can be thankfully automated these days. This allows you to focus on your business instead of the customer's response and replying to them on time.

For e.g., customers can receive a thank you message OR a follow-up question immediately after they reply.

Keep it Clean – Send it to opted-in audiences only. Compliance is a must.

When Short is Sweet – Keeping it concise and to the point helps. No one likes to read your brand's story on text. Think "Twitter".

Strategize your end objective – Most importantly, do something with the data. Like they say "don't come this far only to come this far". Tie all survey SMS campaigns to actions that can help your business become a better version of itself.
Integrated Nurturing Strategy – Emails + SMS
A properly strategized survey SMS campaign can complement email campaigns in nurturing customers and your relationships with them.
Think of emails as long-form communication meant to serenade your customer.
While a survey SMS forms the perfect short form, "Baby how you doing today" said in the right tone at the right time, that keeps your business in glowing short term health!
If complicated email marketing solutions and their costs scare you, try Sender. It offers an easy-to-use interface with powerful SMS & email automation features should you need it.
The basic FREE plan is pretty generous in that it includes 2,500 subscribers and 15,000 emails (monthly) at no cost.
Take Full Advantage of Survey SMS
In a survey conducted by the renowned research body Ipsos Mori, 95.3% of respondents said they would respond to an SMS survey request.
Survey SMSes work. Period.
How well it works for your business will be decided by your overall strategy and, ultimately what you do out of the feedback you get from the customer.
Also read:
References:
https://sendgrid.com/resource/using-sms-and-email-to-engage-your-customers/#best
https://www.twilio.com/blog/sms-survey-best-practices-and-examples
https://messagemedia.com/us/blog/examples-sms-feedback-surveys/
https://www.getfeedback.com/resources/online-surveys/10-sms-survey-best-practices/
---
Author contributor – Santosh Balakrishnan