As an entrepreneur or HR professional, have you ever thought about writing a new employee announcement email that works?
Maybe not.
You see, the way you welcome your new hires shows your organizational structure, culture, and how you value people. Naturally, new hires expect warmth and acceptance when they resume in a new organization.
82% of organizations with a strong onboarding process improve new hire retention. They also raise productivity by over 70%, Glassdoor reports.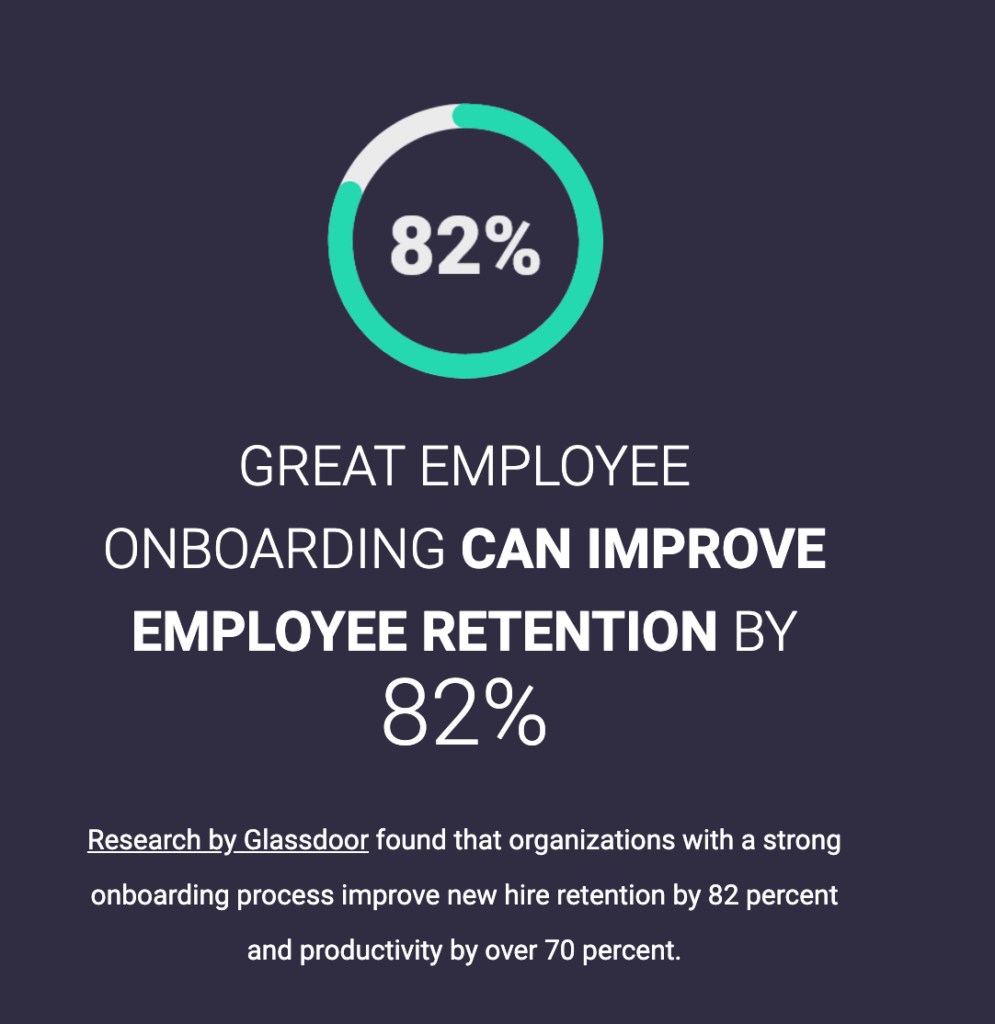 In this article, I'll share 5 new employee announcement email template examples and help you understand how to plug them to fit your organization.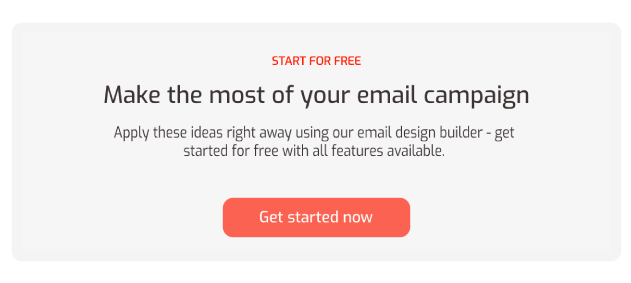 What to Include in a New Employee Announcement Email?
The new employee announcement email newsletter must include some vital points to introduce the new hire.
Aside from your subtle tone, your language choice must portray warmth and acceptance, and the message reflects the following:
1. Clearly defined purpose
Your new employee announcement email campaign should begin with a clearly defined purpose. Above this, begin on a congratulatory note and state how happy you are to have the new hire on board. 
The purpose of the email is to communicate acceptance of the new hire. And this is why you should close the email by enjoining other staff members to welcome her.
2. Introduce the new hire
After congratulating the new hire, introduce her to highlight how she fits into your organization.
You should infuse details of her past work experience and mention the role she's to fill, the department when she resumes, and to who she will report directly to.
That way, the new hire can better understand how things work in the company.
3. Encourage others to welcome her
The next thing you should do after congratulating the new hire is to highlight your company's communication channel by encouraging other employees to join you in the welcome message.
This bridges the communication gap and assures the new hire that her needs will get an immediate response whenever she reaches out through that channel.
Also, we recommend reading:
5 New Employee Announcement Email Templates Examples
Writing a new hire welcome message goes beyond the regular "congratulations, welcome to the team."
Here are some templates that you could use.
Example #1: New Employee Announcement Email Template
Hello everyone,
Please let's welcome the new member of our organization:
Joyce Abraham
Joyce has been a part of the [name] industry for the past [number] of years and has worked with prominent brands such as [names]. It is my great pleasure to announce that he will be joining us in the capacity of [designation] in the [name] department.
Apart from work, ABC is also an avid reader [or any other hobby]. She is also a volunteer at [name of the organization, if applicable] and is a strong believer in [the cause].
We believe that ABC would be an indispensable addition to the XYZ family. Do drop by and welcome her to the team.
Regards,
Director, People Operations
[Name]
[Signature]
---
Example #2: New Employee Introduction Email to Colleagues
To all staff.
Joyce Abraham will be joining ABC to fill our open position in [insert department]. Her first day will be [insert date].
Joyce has worked for several years in the [insert industry] and we are delighted to welcome her to the [insert company name] team. If you see Joyce around the office, make sure you extend her a warm welcome.
Joyce will participate in employee onboarding activities for her first few weeks on the job.
Joyce will work closely with [insert co-worker name] who will serve as her official mentor. You will find her in our marketing department on the fourth floor. Take a moment to stop by and welcome her to the company.
Joyce is a seasoned traveler and amateur photographer with plenty of stories to share. You can contact her on extension [extension number] or [insert email address].
Regards,
Director, People Operations
[Name]
[Signature]
---
Example #3: New Employee Welcome Email
Greetings everyone,
I hope this email finds you well. I have some great news.
I'm pleased to announce that Joyce Abraham will join our team as [Policy Analyst] on 16th December 2020.
Joyce will work with the [Policy, Partnership, and Enterprise Department] to scale our impact.
She has previously worked in the [international policy space]. We're super excited that ABC welcomes another strong talent.
As you're able, please take some time to introduce yourself to Joyce, and join me, again, as we welcome our newest team member.
Regards.
Director, People Operations
[Name]
[Signature]
---
Example #4: New Employee Introduction Email to Clients
Hello Team,
I'm pleased to announce that Joyce Abraham will join us as a Policy Analyst. She will begin her journey with us on the 16th of December 2020.
As the policy analyst, Joyce's responsibilities will include [information about what she will be doing]. And she'll directly report to [employee name.]
Joyce comes to us with more than [XX] years of experience, having served [information about professional experience] and recent accomplishments have included [an example or two from professional experience that illustrates expertise.]
Joyce received a bachelor's degree in [discipline] from the [institution attended] and a master's degree in [discipline] from [institution.]
Please join me in extending a heartfelt welcome to Joyce as she begins her journey at ABC Company.
I've attached her photo to help you recognize her when you see her around.
Regards.
Director, People Operations
[Name]
[Signature]
---
Example #5: New employee introduction Email to Team
Dear all,
I'm pleased to announce that Joyce Abraham will join ABC Company in the newly created policy analyst position.
She comes to us from XYZ Company, where she led Policy and Partnership and drove many impactful cultural diversity and digital inclusion projects.
As an employee of ABC company, we want you to know that your career aspirations and development are super important to us.
We are not just being "nice." We truly understand that your job satisfaction contributes to ABC's increased productivity and the level of job quality that the department expects.
During this week, Joyce will be seeking input from each of you to gain clarity as to our culture. Aside from that, she has her packaged plan; with your help, she's likely to get into the game faster.
Please join me in welcoming Joyce to the ABC Company.
Regards.
Director, People Operations
[Name]
[Signature]
---
The Difference Between New Employee Announcement Email and New Employee Welcome Message/Email
Most people, even professionals, confuse the difference between a new employee announcement email and a new employee welcome message
The difference:
The new employee announcement email newsletter introduces the new hire to other staff members or the entire organization. This announcement is usually descriptive and long as it doubles up as an employee introduction.
While the new employee's welcome message is to address the new employee – here, you ensure that your touch points include the purpose of sending the welcome email, and communicating some strategic values relating to expectations, requirements, and confirmation of important dates and designation. 
You should also enjoin the new hire to ask questions if they need clarification.
That said…
What is a New Employee Announcement Email?
A new employee announcement email is a message that announces that a new hire just joined you. It's to officially welcome a new hire in the organization.

This email usually goes out on the new hire's first day at the company, and it is sent via email to all employees with the new hire in the copy. Even if some team members are working remotely, they are aware of the new employee with this announcement email.

Some companies spice up this first day for the new hire by showing them around the various departments and introducing them to other employees.

As simple as this gesture could be, it's always a memorable one. And this new employee announcement email becomes a premise for a healthy and long term relationship.
Why is the New Employee Announcement Email Important?
The question: Are you a part of us? could be embarrassing. 

And this is likely to happen if your current employees aren't aware of any new hire. "Oh, you're the new guy." would have been a better saying.

The new employee announcement email is important because it creates awareness. With it, other team members fully understand that the company has a new hire, and they could tell the department and level.

Acknowledging the new employee's presence and the value they are bringing to the organization gives a head-up to everyone. A new hire welcome message or activity seals this deal.

Also, this will show a sense of acceptance and involvement on the part of the new hire. This is because the new hire understands she is a part of a new work family now as the announcement email eases her into the new workplace.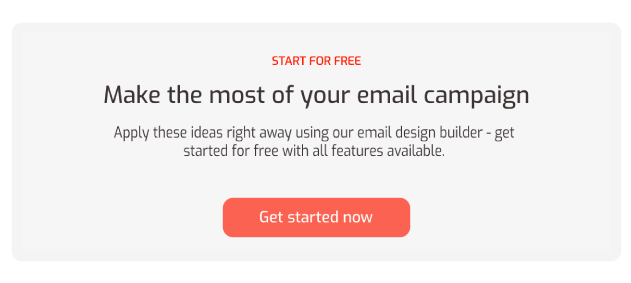 Perfect Employee Announcement Emails
A new employee announcement email makes it easier for current employees to identify and welcome your new employee on their first day.
This helps the new hire know more about the company's work culture and feel like a critical stakeholder in the new environment.
Now that you know what a new employee announcement email is and can differentiate it from a new hire welcome email, this is the right time to grab a welcome email template and start welcoming your new hires.
We highly recommend reading:
---
About author
Owen McGab Enaohwo is the CEO and Co-Founder of SweetProcess; an easy-to-use and intuitive business process management software founded in 2013 that makes it possible for company executives and their employees to collaborate together to quickly document standard operating procedures, processes, and policies.
Like what you read?
Apply it in practice with Sender.net - the most cost-effective email marketing solution in the market.
Try Sender for free