The retail industry has grown in leaps and bounds with the tech-fed evolution of physical stores to ecommerce sites to generate sales, with retail marketers as the winners here.
Whether you have a brick-and-mortar physical store or an online store, you need to devise ways and means to reach out to your customer.
Retail marketing makes your business visible and builds customer loyalty. Keep reading if you're wondering what retail marketing is and how you can use it effectively in your advertising efforts.
What Is Retail Marketing?
Retail marketing refers to how a retail business attracts its customers and generates sales of its products. It is concerned with acquiring customers and getting those customers to purchase the business's goods and services.
Regardless of the type of business involved, retail marketing campaigns revolve around the product, price, place, and promotion of the retail marketing mix. Here are the four Ps explained in greater detail:
Product: Typically, retailers do not participate in the creation of products. However, they select the products to sell, creating the first contact point with their customers. One of the best marketing strategies for retail stores is always having the products that customers need to buy. It strengthens customer loyalty.
Price: Choice of pricing strategy varies, but the retailer can't raise prices above a given level in a competitive retail store or market. Therefore, maintaining price range is essential to avoid pushing customers into buying from competitors.
Place: Place refers to the retail store's physical location – your brick-and-mortar stores or online visibility. Ecommerce stores without a physical space must try to rank high on SERPs or may not achieve much in sales.
Promotion: Promotion is what a retail business does to connect with customers and create brand awareness. After all, consumers can't purchase your product if they have no idea whether or not you exist. It involves retail advertising campaign, and digital retail marketing strategies.
Different Types of Retail Marketing
Retail businesses can use several marketing strategies to reach potential and existing customers. Whether you have a supermarket or operate a global retail brand, getting the right mix of these strategies should guarantee and increase sales.
Here are the major types of retail marketing strategies:
Store-Based Retail Marketing
If you operate a physical storefront such as a supermarket or clothing store, you should fully utilize promotional opportunities like sales promotions.
With targeted store-based marketing and loyalty programs, you can increase repeat customers and increase the total amount each person spends per visit. The following are some of the strategies you can try:
In-Store Promotions: Try putting a few products on sale, whether it is everyday discounts or the occasional major promotional campaign.
Events: Host and invite your target audience to events and other outdoor activities dedicated to promoting your store.
Sample Products: Samples make it possible for customers to consider a product they would otherwise have overlooked. For example, a retail business may offer free samples of lotions, makeup, and cologne to make customers feel comfortable enough to purchase them.
In-Store Displays: Creating a centerpiece through the targeted display or merchandising or products in a supermarket is possible. Online marketing may involve a digital display board with a selection of customer social media posts.
Interactive Boards: It is possible to have interactive displays inside a clothing store with relevant information on pricing and other aspects of the products. Customers can also watch relevant videos.
Non-Store-Based Retail Marketing
Several marketing strategies for retail stores include catalogs, direct mail, posters, referrals, and other traditional methods, plus modern retail channel marketing methods like emails and social media marketing, SMS campaigns, and websites.
For the sake of this article, this section focuses mainly on retail digital marketing strategies. Here are some great examples:
Website: Whether or not you sell your products online or generate online sales, a professional website can help with branding while making online shopping easier. Mass retail stores can better reach out to their customers through a website. That also applies to online global retail stores.
SMS Marketing: SMS marketing is so significant that no retailer can ignore it. Once a shopper has signed up for your services, allow them to choose whether they'll receive emails or SMS.
Social Media Marketing: Who can afford to ignore the over 4 billion social media users worldwide. Global retail businesses can reach out to large and diverse audiences via Facebook, Instagram, Twitter, etc.
Email Marketing: Of all the online marketing strategies, email campaigns has the highest returns at $42 for every $1 spent. With a weekly or monthly newsletter, you can stay connected to your audience and build brand loyalty.
Importance of Retail Marketing
The competitive nature of the retail industry makes it important for businesses to build their sales strategy around a value-based pricing model, whether it's through online or offline marketing.
Here are reasons why retail marketing is essential:
Reminds customers of the existence of a given retail brand;
Results in repeat sales from customers who find value in what a retailer has to offer;
Grows a customer's lifetime value by retaining them for longer periods.
Also read: What Is a Repeat Customer? Meaning, Rate & Statistic
Retail Marketing Strategies
Retailers can adopt various marketing strategies to put their goods in front of customers and build brand loyalty. Here are five plans that quickly come to mind:
1. Amazon Marketing Strategy
There's a lot that aspiring or smaller retail stores can learn from Amazon, including its resolve to offer a wide range of products.
Besides, the Amazon target market is worldwide and isn't based on any geographical region, even though most of its customers come from the U.S.
Its website is a customer-friendly website that utilizes a user's recent browsing history to make product recommendations.
The ecommerce giant also employs elaborate affiliate program in which third-party websites earn commissions for recommending products.
2. Retail Email Marketing
One of the best ways to build your retail brand is via retail email marketing. Emails sent to customers have a 28% to 33% open rate and result in significant instances of online shopping.
Make email an integral part of your retail digital marketing strategy and reach out to many users simultaneously. Customer data plays a key role.
While sending emails to mass audiences is possible, it is essential to start with customer segmentation to craft meaningful messages for all your recipients.
Automating an email marketing campaign is possible with the right tool.
3. Retail Text Message Marketing
The retail industry cannot avoid SMS marketing, with a 99% open rate and 97% reading rate within the first 15 minutes.
Given the increasing use of mobile phones by people worldwide, mass retail businesses have no option but to embrace text marketing.
It is the best retail marketing strategy for building brand loyalty from existing customers while striving to attract new ones.
A Retailer conducts business by taking advantage of this SMS marketing strategy, sending their messages with discount vouchers or coupons, new product launch alerts, and best wishes during holidays.
4. Omnichannel Retail Marketing
Omnichannel retail marketing involves using multiple channels to reach existing and prospective customers. One could use SMS, email, social media, app, website, and other channels in one retail campaign.
With omnichannel marketing, you can create positive experiences for your customers at all stages of their lifecycle and reduce churn. It can also be the best branding strategy for putting your business in the limelight of retail operations.
Still on the fence? Get started with the FREE FOREVER plan where you can test the tool or even grow your business without paying a cent. Sender isn't limiting feature access for small users.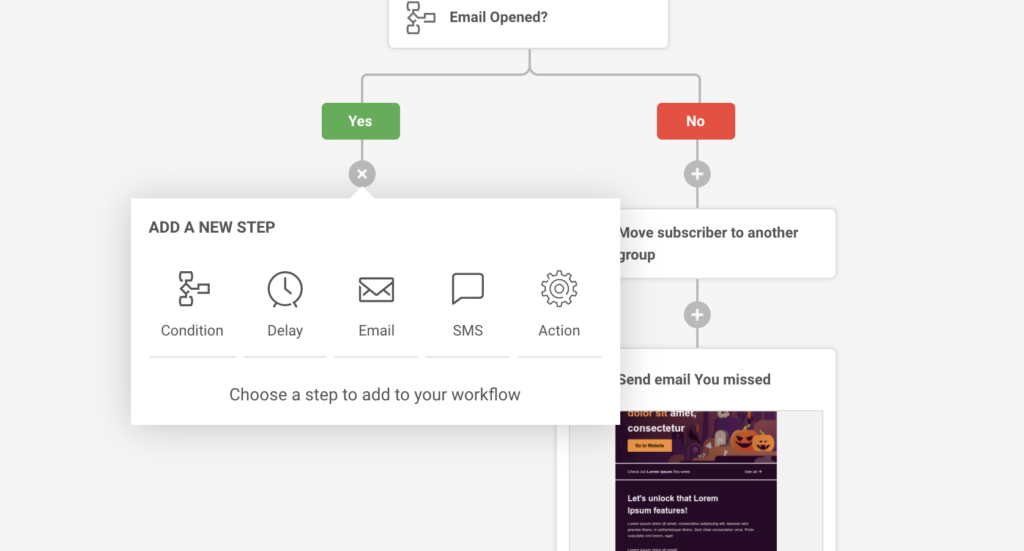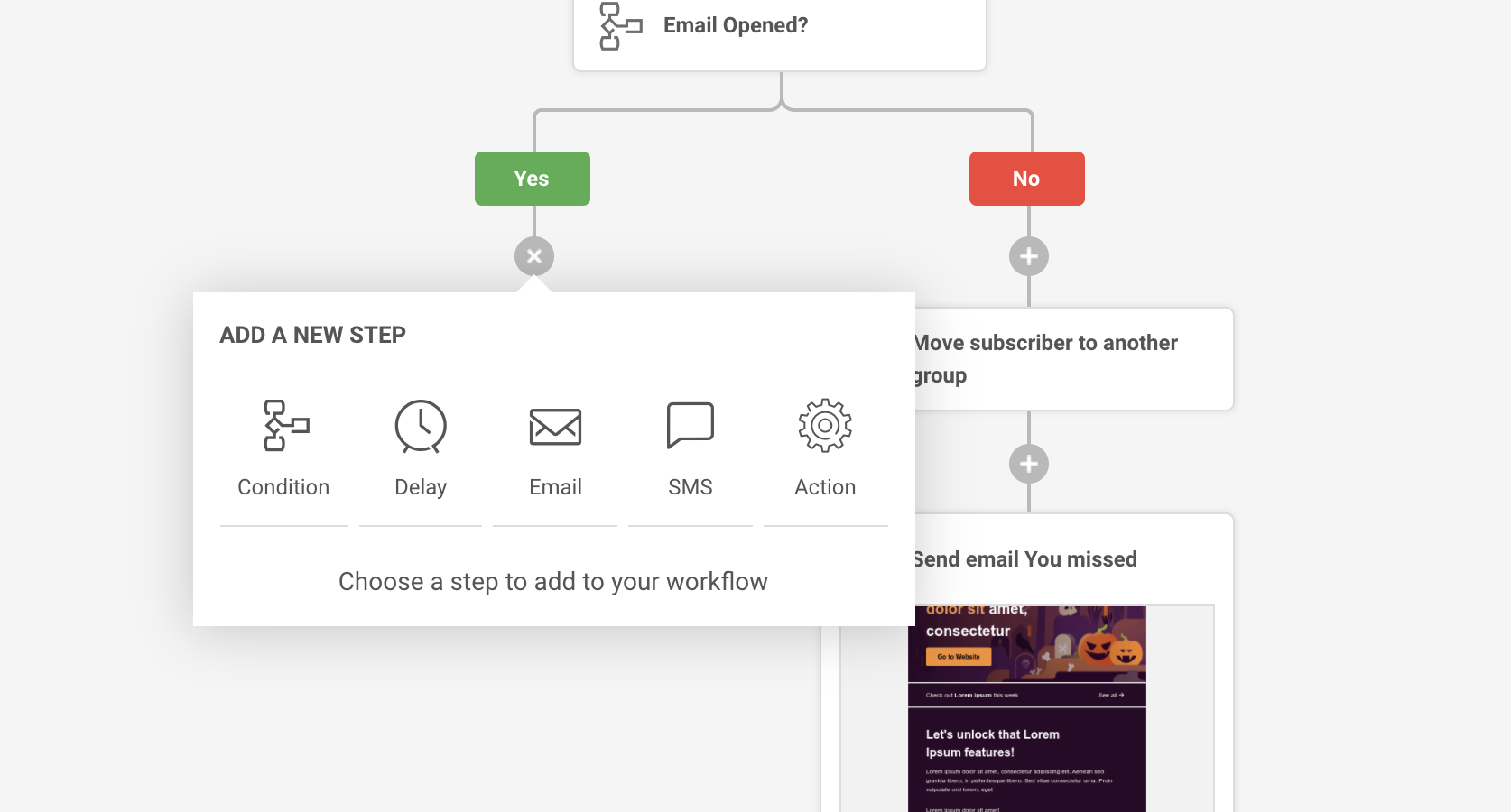 5. Social Media Marketing for Retailers
Retail is a consumer-based business whose promotion works perfectly well on social media. With so many people actively using social media today, no retail business in the retail space can ignore it. Three of the largest social media networks are Facebook, Instagram, and YouTube.
Facebook
As part of your retail digital marketing, consider reaching out to your customers via Facebook. Tailor retail advertising on the platform to the users' interests, hobbies, gender, education level, and location.
Facebook metrics provide competitive analysis, helping you find ways to stand out from the crowd.
Besides, you can get organic traffic through your Facebook page. It makes customer segmentation easier and provides opportunities to reach customers through live events.
Retailers can also engage with customers by sharing content on their Facebook pages and responding to customer queries.
Instagram
The Meta-owned Instagram is one of the major social media platforms globally, attracting billions of users. If you have a specialty retail business such as a clothing store, Instagram is the best platform to showcase your products.
Instagram is the best social media platform for targeting younger audiences with a beautiful feed of photos and videos. You can also carry out retail advertising on Instagram and share user-generated content (UGC).
YouTube
Billions of people worldwide go to YouTube to watch videos of all kinds, from music clips to movies.
The platform has over 23 Billion monthly visits, making it second to its sister website Google. Retailers can utilize YouTube channels to build a customer base and promote the company's products.
Besides, retailers can place advertisements that appear in videos when users click to watch them. It works well for ecommerce sites, which can generate traffic by YouTube users clicking on ads.
Google Ads
One way to supplement organic traffic via search engine optimization (SEO) is to use Google Ads. Search results based on Google Ads appear first on the search engine results page (SERPs).
It is one of the best retail channel marketing strategies for directing customers to an online or brick-and-mortar store.
You don't have to pay for Google Ads upfront. When a user clicks or views an ad, that's when Google requires you to pay for it. This model is called pay-per-click (PPC).
Google Ads can help you attract customers, boost website traffic and increase in-store visits. With an 8% click-through rate and over 180 million monthly impressions, Google Ads are worth trying. Many retailers are beneficiaries of how their local businesses have enjoyed the patronage of their target customers.
Importance of Retail Marketing
Retail marketing is essential to retail stores that can easily reach out to existing and potential customers. It involves the efforts expended physically instore and outside the store.
These strategies can happen right inside the store or online via the website, email, or SMS.
Retail businesses can emulate successful ecommerce stores like Amazon and tremendously grow their businesses. Using multi-channel strategies is also essential in maximizing the reach of a particular marketing campaign.
Like what you read?
Apply it in practice with Sender.net - the most cost-effective email marketing solution in the market.
Try Sender for free