Ahhh, Fall. The most wonderful time of the year. Pumpkin patches, pumpkin bread, pumpkin lattes. Pumpkin everything.
Consumers love pumpkins and festivities and everything filled with Autumn splendor.
That's why Fall is a prime opportunity to promote your business.
In fact, we'd argue that Fall is an opportunity to promote your business unlike any other time of the year.
Sure, the Winter holidays are inspiring. And Spring makes everyone feel good, too. But there's nothing like the buildup to cooler weather, warm hues, falling leaves, and Autumn holidays.
And once school's in session, the countdown begins.
If you've been looking to take advantage of the Fall season to build brand awareness, you will want to stick around for this article.
In today's article, we're breaking down 14 specific Fall marketing ideas you can use to promote your business.
Ready to check them out?
Let's see what we've got for you today.
Best Fall Marketing Ideas to Get Noticed
Here are 14 Fall marketing ideas to help you promote your business:
Update your Website with Fall Themes
One of the simplest ways to promote your business during Fall is to update your website with Autumn themes.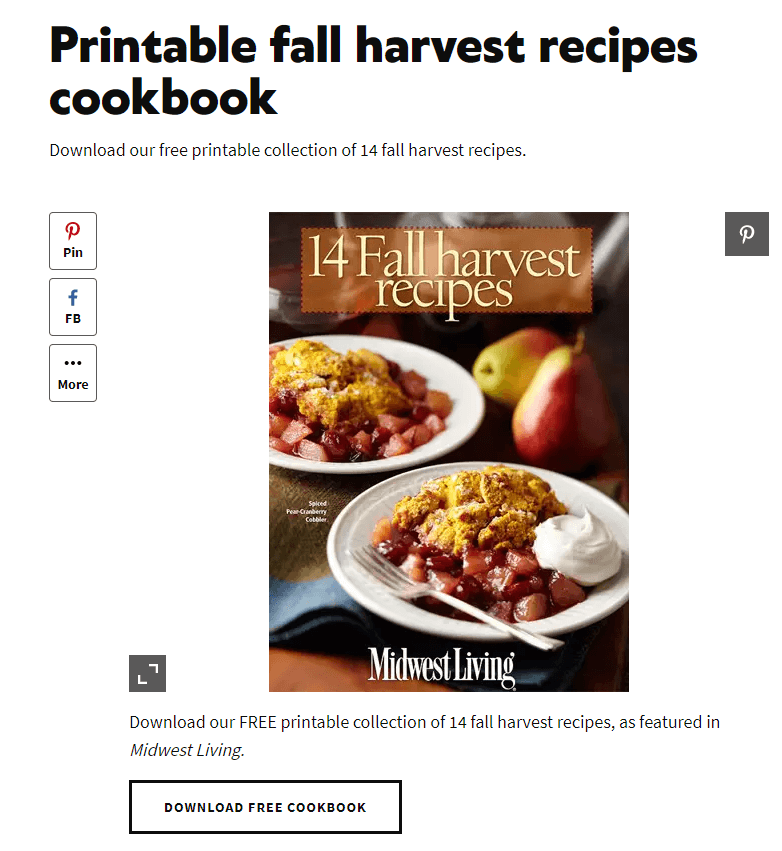 When updating your website, you'll definitely want to throw in some design, but don't forget about adding value as well.
While stunning imagery is lovely, it's not necessarily enough to convert visitors into customers.
Here are some quick tips to help you evoke value while pushing visitors closer to conversion:
Include a themed call-to-action that's easy to spot, i.e., "download our Fall recipe guide."
Use a banner to highlight an Autumn-themed giveaway at the top of your website.
Use images to promote Fall-themed products and services.
Create a new product or service dedicated to Fall and add it to a new, dedicated website tab.
Participate in Small Business Saturday
Whether you own a children's boutique, a dental office, or a real estate firm, participating in Small Business Saturday is a great way to get noticed.
On Small Business Saturdays, consumers head out to shop at their local neighborhood stores.
Small Business Saturday is nestled between Black Friday and Cyber Monday. It's a special day of the year dedicated to helping small businesses across the US get more feet in the door.
To encourage more attendees to show up to your booth during the event, you'll have to give them a good reason to come to see you. For instance, if you're a realtor, you might invite your prospects to take advantage of a free comp evaluation.
Or, if you're a baker, you might invite your audience to come to enjoy a slice of your fresh apple pie on the house.
One hot tip to help you generate more attendees is to host a sales blitz with your team. A sales blitz is when multiple employees contact as many prospects as possible within a limited window to encourage them to take a particular action. In this case, the action would be to come to see you during Small Business Saturday.
Launch an Instagram Photo Contest
An Instagram photo contest is a fun way to generate excitement about the holidays and boost your brand's virality potential.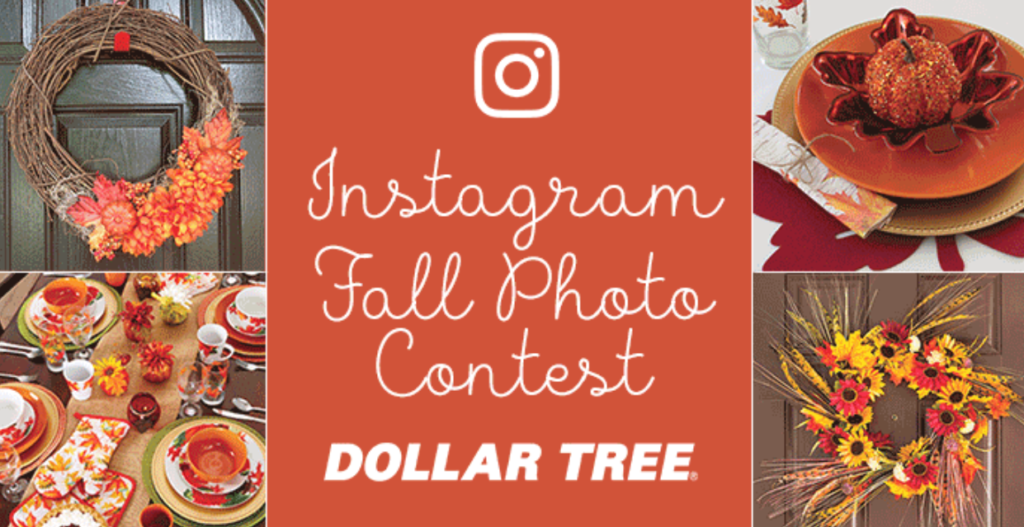 When you plan Instagram campaigns like photo contests or challenges, it's best practice to include a giveaway as the reward for the winner.
When deciding what to give away, keep it Fall-themed and relevant to your brand.
For instance, giving away Fall-themed iPhone covers may sound brilliant, but if your brand doesn't sell iPhone covers, you're not nurturing prospects — you're just creating clickbait campaigns.
Giving away Autumn-themed journals when you own a stationery store, on the other hand, would be an appropriate way to nurture leads and boost your brand's visibility.
Attract Customers with Irresistible Deals
Irresistible deals are to consumers what candy is to Halloween. We just can't get enough.
To attract customers with irresistible deals, keep your promos relevant.
So, dig deep to understand your audience. What do they love about your store? What do they buy from you again and again? What products do they buy as gifts? Then, use these insights to create deals your audience can't get enough of.
For instance, if your customers love your avocado-melon under eye cream, consider creating a buy-on-get-one free promotion to launch a few weeks before the holidays.
Or, if your audience always buys your fruit and nut baskets as gifts, then offer a discount for anyone that buys a gift basket by a certain date.
When creating irresistible deals, don't be overly promotional. The key is to focus on your audience's value from taking advantage of your offers.
For instance, in your campaigns, focus on highlighting how your gift baskets help take the stress out of gift-giving during the holidays. Or, focus on highlighting how your avocado-melon cream erases wrinkles and promotes smoother skin after just one use.
Also read: 5 Powerful Promotional Email Examples
Hold a Thanksgiving Weekend Sale
You should take advantage of every holiday during the Autumn season, and Thanksgiving is one of the largest.
With a Thanksgiving weekend sale, you can:
Promote next season's products and services
Promote products and services that are going out of stock soon
Sell Thanksgiving-themed products and services

The option you choose will depend on what you offer and your current business goals. For instance, if you own a clothing boutique, getting rid of last season's clothing stock might be what you and your customers need.
If you're planning on launching a new product soon, offering it at presale might be the right strategy for you and your audience.
Send a Fall newsletter Campaign
Keeping up with your audience by email is a classic lead nurturing technique. So why not implement it into your Fall marketing tactics?
To create a Fall newsletter that converts, consider planning out a series of Autumn-themed emails with a core purpose, value, and call-to-action.
If looking for the best tool to create and send out visually stunning Fall newsletters, listen up. Sender is truly the best choice. Omnichannel marketing software's in-built email design tool makes it a breeze to build emails quickly and efficiently using simple drag and drop editing.
Also included are responsive and high-converting pre-designed email newsletter templates that make it extremely easy for you to send emails.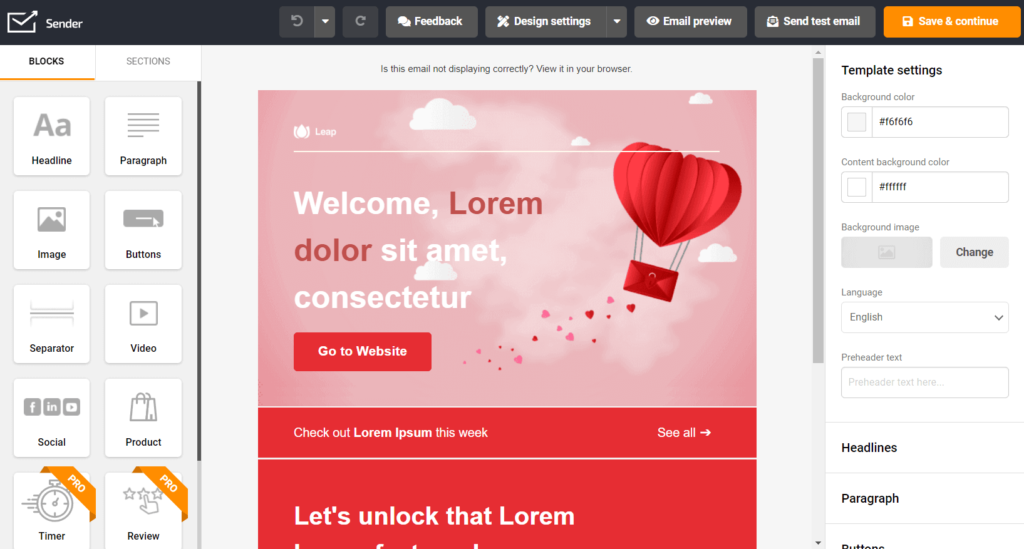 Take Sender for a spin before shifting over and start with zero financial commitment; the FREE Forever plan can help you do just that. Send up to 15,000 emails a month to up to 2,500 contacts absolutely free of cost!
And here's an example to demonstrate what we mean:
Email sequence part one:
Purpose: Send a newsletter advertising our upcoming Fall Knitting Festival.
Value: Learn how to knit your own Autumn-themed blankets.
CTA: "Sign up today and receive 20% off your first two spools of yarn."
Email sequence part two:
Purpose: Send a newsletter showcasing our latest Fall collection and a tutorial.
Value: Learn how to pair dresses with the proper hats, boots, and accessories.
CTA: "Sign up for our free tutorial today to learn how to make the most out of your Fall wardrobe."
Email sequence part three:
Purpose: Send a newsletter highlighting our upcoming October promos.
Value: Be the first to know about the hottest deals and enjoy a free gift.
CTA: "Sign up for our October VIP Club and be first to know about our upcoming deals. If you sign up by midnight tonight, we'll send you our top-selling lip kit."
Also read: Best 10 Fall Newsletter Ideas
Start a Deal-of-the-week Promotional email
Put an even bigger smile on your audience's faces by starting a deal-of-the-week email.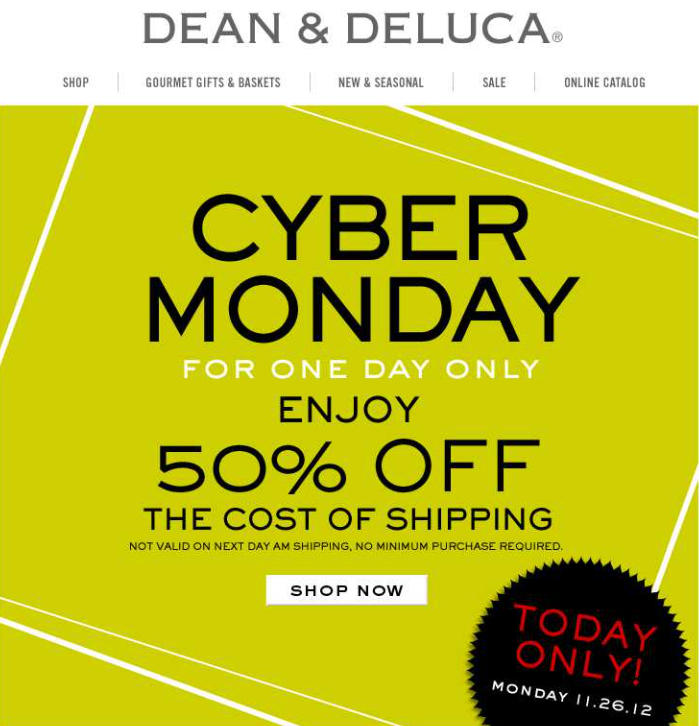 Do some digging to make sure your deals are topical and relevant to your audience.
Find out:
What types of discounts does your audience value most
What products and services your audience values most
What do your audience's consumer shopping habits look like
What are your audience's language and communication preferences are
When they check their emails and at what times
For instance, your audience might value free check-ups or discounts on specialty tests if you're in healthcare. Likewise, your audience might value free ebooks and webinar invitations if you're in education.
Use the insights you gathered to plan deal-of-the-week campaigns in line with your audience's needs and preferences.
You can also schedule them to send on specific Autumn-themed days, such as:
Back to school
Thanksgiving
Black Friday
Cyber Monday
The first day of Autumn
Halloween
Offer Back-to-school Deals
Offering back-to-school deals is an easy way to promote your business.
Here are some ideas you can take advantage of when brainstorming your back-to-school promos:
Go classic and promote school deals the old-fashioned way: pass out flyers at various offices and apartments in your community. Include a discount on each flier.
Run back-to-school ads focusing on your latest products for students. Offer a discount if customers shop by a certain date.
Invite students to show off their new back-to-school purchases and deals on Instagram.
Also read: 14 Back To School Marketing Ideas To Apply Now
Share Promotional Seasonal Content
Sharing seasonal content is a total given during the holidays, so we'd be remiss if we didn't include this tip.
Sharing seasonal content effectively engages with your audience via your blog, newsletter, and social media accounts.
You can also scale your content marketing efforts faster by creating seasonal content around trending topics — and then start building links to them. Talk about a win-win.
Join In On the Halloween Fun
Don't forget about Halloween!
Consider planning a Halloween content series and marketing it on your social media channels, in Facebook groups, and on your website. You can also sprinkle it into your email newsletters.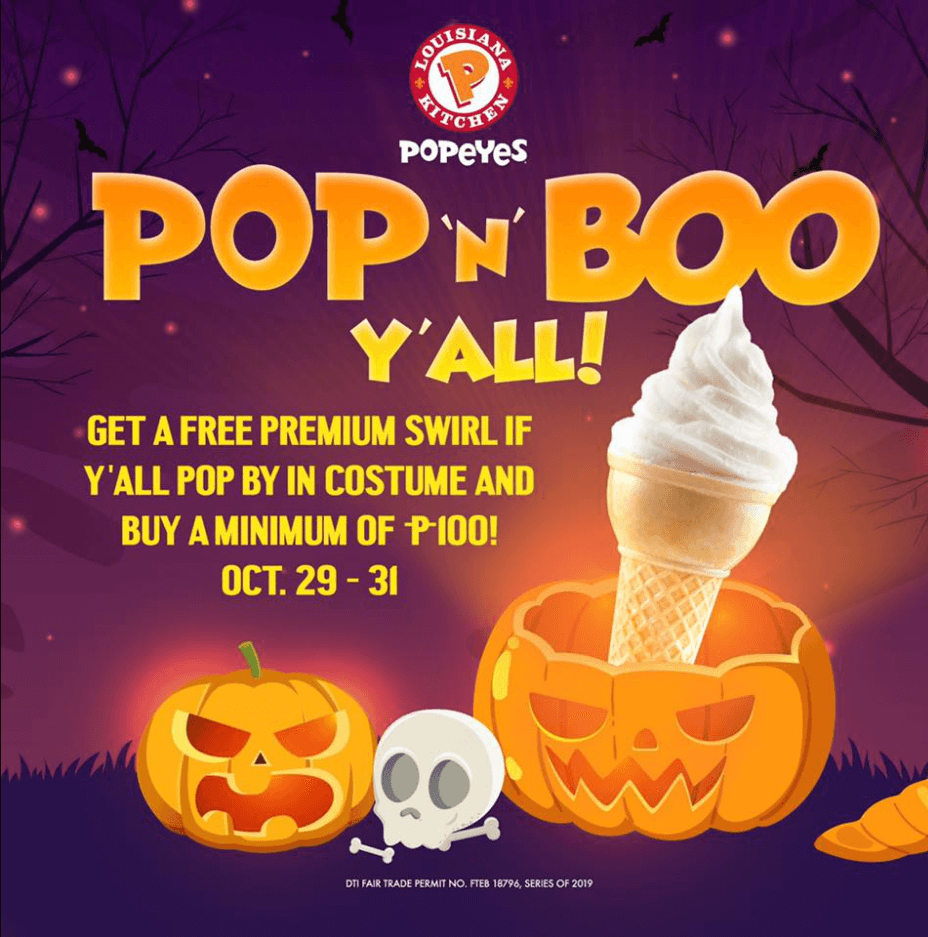 Take your Halloween content up a notch by embedding:
Dedicated Halloween promos
Halloween discounts
Spooky (but still relevant) Halloween imagery

Also read: 15 Halloween Marketing Ideas To Apply This Year
Run a Cross-channel Marketing Campaign
Cross-channel marketing uses multiple, connected channels to reach and nurture customers.
With cross-channel marketing, the goal is to have an easier and more seamless transition from channel to channel. Each channel you use records information about each customer and communicates that information to other channels.
The gist? Using cross-channel insights can help you create a consistent customer journey. This way, important aspects, such as messaging and branding, stay consistent across all channels.
Post Content Related to Fall
Posting fall-related content that ties into your marketing goals is a strategic way to take advantage of the season while still achieving your objectives.
Here are some Fall content ideas you can draw inspiration from:
12 Autumn crafts your toddler will love
23 Autumn-inspired activities you can take advantage of this weekend
How to host a Fall Harvest Dinner that'll make your friends jealous
Give Them a Countdown Until the Holidays
Build anticipation for upcoming holidays and promos by using countdowns. Start your countdowns in August and really jazz them up in September to get people excited for October and November holidays.
Here are some ways you can integrate countdowns into your Autumn marketing campaigns:
Add a countdown sticker to upcoming holiday promos in your Instagram Stories.
Include a countdown icon for one of your upcoming Autumn holiday events in your advertising newsletters.
Embed a countdown sticker into your ad campaigns to market your biggest holiday sale of the season.
Create Special Fall Products or Services
And finally, what kind of business would you be if you didn't provide solutions your customers are looking for during the Fall holidays? That's business 101.
To take advantage of this tip, consider your audience. What do they need? What are they looking to buy this Fall?
If you don't have access to enough insights, consider reaching out to your audience using polls, questionnaires, and surveys. For even more insights, consider interviewing your audience or hosting focus groups.
Then, create special Autumn products or services in line with your audience's needs and preferences.
For instance, if your customers are tired of relying on Starbucks for their pumpkin spice lattes, consider creating a pumpkin spice latte mix. That is, if you already sell coffee and tea products. Remember, the key is only to sell products and services that are relevant to your business and not just clickbait.
Great Fall Marketing Ideas to Take Inspiration from
Ahhh, Fall — is the most wonderful time of the year. Consumers love pumpkins and festivities and everything filled with Autumn splendor — and that's why Fall is the perfect time to promote your business.
If you've been looking to build brand awareness using Fall marketing campaigns, then we hope this article is everything you need to read today.
Ready to try out these tips yourself? Head to our Twitter page and let us know how it goes.
Craving more actionable tips for your business? Visit our blog to read more helpful advice.
About The Author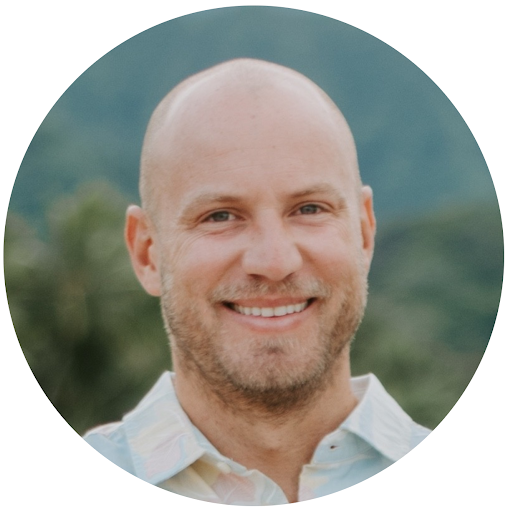 Brad Smith is the Founder of Codeless (a content production agency) and CEO at Wordable.io. His content has been highlighted by The New York Times, Business Insider, The Next Web, and thousands more.
Like what you read?
Apply it in practice with Sender.net - the most cost-effective email marketing solution in the market.
Try Sender for free